Several advantages come with the migration to QuickBooks Cloud Computing.
Starting from cost-effectiveness to developed security. The user can avail of a lot at a budget-friendly price.
This is why a considerable number of businesses have adopted hosting in recent years.
QuickBooks Hosting on the cloud can eliminate a lot of limitations that come with the QuickBooks Desktop version.
In our blog, we list down the top four benefits of choosing QuickBooks Cloud Computing for the premier version of QuickBooks Software.
Advantages of QuickBooks Cloud Computing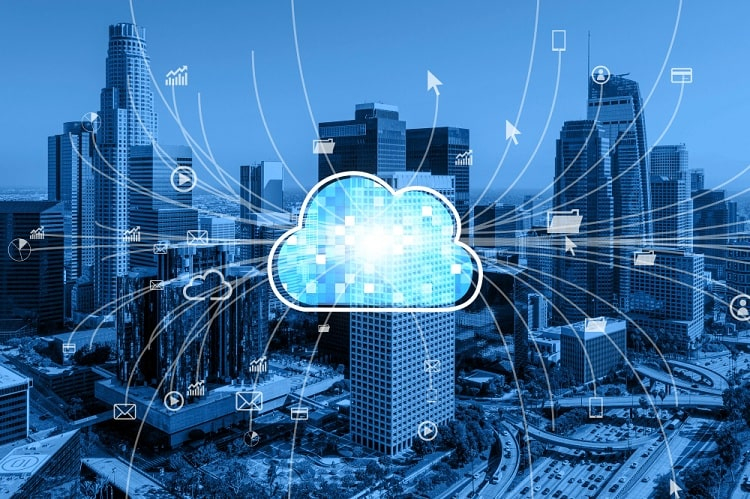 #1. Advanced Inventory Tracking
As a manufacturer, it is extremely essential to keep track of the manufactured units without the chance of errors. Moreover, with multiple units, the process gets complicated, and to overpower this issue QB Premier cloud computing allows them to set detailed inventory levels.
As a result, tracking items gets easy. QuickBooks Cloud Computing allows the user to see product details in real time without a bar of time and place. Global access allows keeping track easy.
Related: How Do Cloud Services Work?
#2. Easy on budget Business Solution
QuickBooks Premier on the cloud needs getting it on the remote server and when a company operates to handle it all, the cost increases.
A local IT Infrastructure to operate QuickBooks Premier can be a more expensive deal when you can get everything managed with QB Cloud Computed solutions.
Data protection is not compromised, and global accessibility is a plus point.
Related: Why Data Storage for Application Data is Important
#3. Expense Billing eased out
QuickBooks Premier hosting using QuickBooks Cloud Computing technology allows users to maintain records of every expense bill.
These bills further can be accessed on Virtual Desktop Online anywhere, anytime. You can get it done comprehensively based on the size and cost of the expensive bills.
This allows you to keep your accounting data accurate and up to date.
Related: Why We Need AWS Consulting Partner for Business
#4. Security of critical business data
The security of the data is one factor that no one wants to compromise. Cloud Computing is one mode to get your data online but with added security.
When the data is on the local system, a lot of reasons put your information at risk such as hardware damage or theft.
But QB Premier in the cloud secures data of any safety breach as the data is on the remote server.
#5. Disaster Recovery
Apps4Rent QuickBooks hosting services are one of the most reliable due to disaster recovery and built-in business continuity mechanisms.
In the case of human errors or even natural disasters, your company data is backed up on servers at different geographical locations.
Your business will hence in return keep running when you choose QuickBooks Hosting.
#6. No Set-up and Maintenance Cost
When you select hosting providers for QuickBooks Hosting, your time and funds are not wasted in setting up servers and then maintaining them.
You avail easy set-up, software upgrades, and maintenance with QuickBooks cloud hosting.
Conclusion
Concluding our blog here, we hope our reasons listed to choose QuickBooks Cloud Computing will make you try this modern accounting solution.
As per the business, users can choose customized plans by calling a certified hosting team like Apps4Rent.
Apart from that they even assist in migration services like migrating from GoDaddy to Microsoft 365 with 100% migration assistance and round-the-clock technical support.