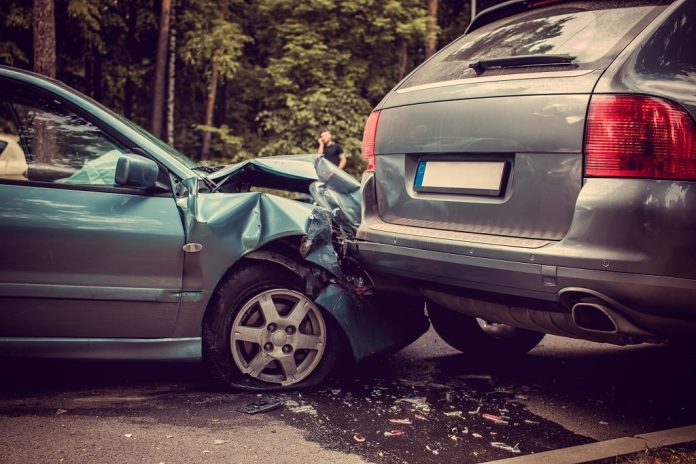 A car accident settlement is the resolution reached between parties involved in a motor vehicle collision to compensate for damages.
Typically, a car accident settlement results from negotiations between the parties insurance companies or legal representatives.
The settlement amount may cover various aspects, including medical expenses, vehicle repairs or replacement, lost wages, and pain and suffering.
The settlement process may involve the following:
Evaluating the extent of injuries.

Assessing liability.

Determining the fair value of damages.
Once an agreement is reached, a car accident settlement can provide financial relief for the injured party and help them move forward from the unfortunate event.
5 Factors Influencing Car Accident Settlement
Individuals who get hurt after an accident that wasn't their fault should file an injury claim to receive fair compensation.
Filing a lawsuit against the at-fault driver enables you to recover money to cover your medical bills and lost wages. Numerous factors affect the duration of the lawsuit and when you'll receive financial compensation.
#1. The Magnitude of Your Injuries
Injuries sustained after a car accident vary from minor bruises and cuts to life-threatening, severe ones. Victims with more severe injuries have their claims processed faster than those with minor injuries.
Your auto collision attorney will use X-rays, prescriptions, and medical reports to support the claim against the at-fault driver. Minor injuries are harder to prove as the court and the insurer must establish that your injuries resulted from the accident, which lengthens the settlement period.
#2. Gathering Evidence
Your lawyer will gather the evidence once you sign a contract to retain legal services. Victims must sign an agreement that releases private financial and medical information to their attorneys to allow them to build a complaint.
Gathering evidence may take a long time as the lawyer contacts numerous agencies and people to collect the evidence crucial to your case. The most common pieces of evidence that lawyers look for include the following:
Medical bills
The police report
Documentation of lost wages
Any available video footage or photos from the accident
Medical records
Each piece of evidence enables you and your attorney to establish a stronger case with a likelihood of a higher settlement. Car accident victims can speed up the evidence-gathering process by keeping records and documents at hand upon receiving them.
Gathering evidence is, however, time-consuming, especially if police departments or hospitals take maximum time in processing the documentation that your attorney requires.
#3. Amount of Damages
Victims of car accidents should hire a reputable lawyer to assess the damage based on the non-economic and economic losses after the crash.
Requesting a higher amount will only lengthen the duration of your case, as insurance companies work to pay as little compensation as possible.
Calculating Damages
When you meet with your attorney, you must provide evidence of the non-economic and economic damages to secure fair compensation.
A personal injury lawyer receives victims' signatures to act as their legal representative and obtain adequate evidence to support the claim. The damages that attorneys include in their claim valuation include:
Loss of income
Medical expenses
Pain and suffering
Emotional distress
Disfigurement, scarring, and humiliation
Loss of life enjoyment
Determining the worth of a settlement based on the victim's sustained damages is a complicated process.
Your personal injury attorney must communicate to healthcare professionals, consider the value of non-economic suffering, and gather the available receipts and bills.
#4. The Question of Accountability
Most car accident cases take longer to resolve when it's unclear who or what caused the accident. Some states dismiss such cases if either driver in the accident scene is at-fault for their injuries.
In others, the blame percentage is usually calculated in court before the case proceeds to the next phase. In most states, however, your blame for the accident must be less than 50% to file damages against the at-fault driver successfully.
#5. The Insurance Company
Insurance companies are often reluctant to award a fair settlement to vehicle accident victims. Obtaining information from numerous companies and dealing with multiple representatives delays the case.
Unscrupulous insurance companies purposefully prolong the claims process to dissuade victims from pursuing justice. Others utilize ambiguous and strict terms and conditions to achieve the same goal, which delays the entire process.
Car accident injury lawsuits are sometimes overwhelming, but working with a seasoned attorney provides additional guidance and help. There are numerous kinds of damages that victims may claim with the help of a reliable attorney following a car accident.
More Related Posts: