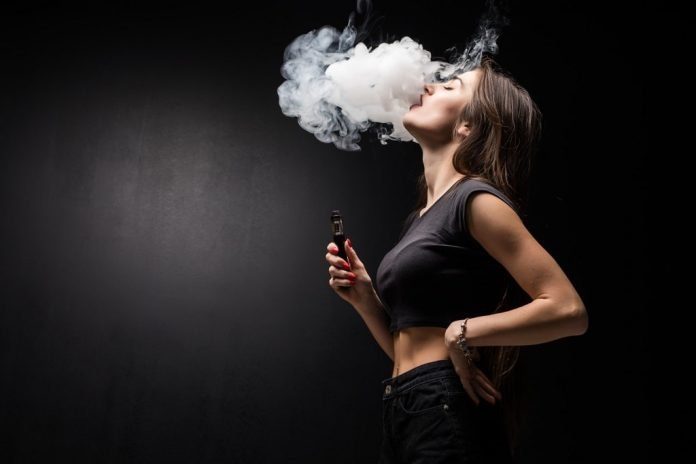 Running a successful vape shop requires a great deal of hard work and dedication.
It can be a challenging endeavor, but the rewards of owning and operating a successful vape shop can be incredibly rewarding.
Whether you're a seasoned veteran or a newbie looking to break into the vibrant and growing market, there are a few things to keep in mind when opening and running a successful vape shop.
6 Ways To Run a Vape Shop
#1. Identifying the Target Market
Understanding your customer base will help you create a plan for marketing, customer service, and product offerings.
Perhaps your target audience is people who have had no previous experience with vaping.
They may have done some research online, but they still have a lot of questions about different devices and e-liquids.
Or maybe you're targeting more experienced vapers who want to upgrade their current device.
#2. Setting up Shop
When deciding where to set up your establishment, remember to consider all aspects of the business.
Vape shops come in all shapes and sizes, but the more room you have for manufacturing, the more profits you can make.
Also, the cost of rent in certain areas may vary greatly, so be sure to keep these in mind when deciding on a location.
#3. Understanding Local Laws
You'll want to make sure your vape shop is compliant with all local laws, including tobacco smoking laws and sales tax laws.
If your shop has an indoor smoking area, you may need to mark it and separate it from the rest of the shop. You'll also probably need to keep the area well-ventilated.
#4. Finding the Right Suppliers
Finding suppliers who are trustworthy, reliable, and offer the best quality products will help ensure that your business runs smoothly.
While you don't want to accept the first offer from a supplier, you also don't want to pay exorbitant, over-inflated prices. Only settle for fast and convenient payment options.
Also, in the event you have a question or problem, it's important to work with a supplier who is quick to respond and helpful.
#5. Establishing Quality Control
Quality control is an important part of running a successful vape shop. You should test the liquids you buy from suppliers to ensure they don't contain harmful ingredients.
You should also make sure that your products come in concentrate packaging so that outside elements don't ruin the quality.
On top of this, you should always test hardware such as coils and tanks.
#6. Developing a Customer Loyalty Program
A customer loyalty program is another way to encourage a regular customer base by providing benefits such as discounts, points, gifts, and prizes for every dollar spent.
You can also offer coupon codes online to entice new customers to visit your shop. It's important to establish a rewards program that best suits your customers.
Running a successful vape shop can be challenging at times, but it's important to remember that nothing worthwhile comes easy.
Keep a positive attitude, be patient with yourself, and don't get discouraged when things don't go as planned. With the right approach, there's a lot you can achieve with your shop.
More Related Posts: