As we know, the user base of kratom has expanded globally over the past few years.
The compound, which the natives of Southeast Asia earlier used, is now a global phenomenon and a household health supplement across the globe. However, there are some concerns governing the legality of the compound and whether federal and local legislations allow its usage.
Even though the kratom industry stresses that the compound is safe for human consumption, several states have reservations.
Therefore all kratom users must understand and appreciate local and federal legislations that govern the use of the compound.
Read ahead if you are somebody who loves kratom and wonders "is kratom legal in hawaii?"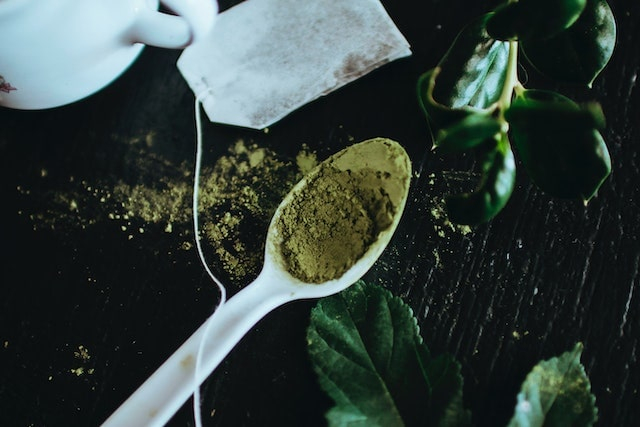 Know About Kratom
Kratom is a plant-based compound that is extracted from the evergreen kratom tree. The kratom tree is abundantly grown in the regions of southeast Asia and was used by the natives of the land to reduce fatigue and lethargy and boost energy.
The compound gets its potential abilities from the rich alkaloids present in the veins of the kratom leaf. Manufacturers and farmers collect these leaves, expose them to the sunlight for drying, crush them into fine powder to get high-quality and potent extracts and infuse them in other high-quality products.
There are multiple varieties of kratom based on their color, leaf, region, etc. The compound is sourced from regions like Malaysia, Indonesia, Bali, Borneo, etc. The climate of the region, soil quality, moisture, sunlight, etc., play a vital role in giving kratom unique alkaloid content.
Is Kratom Available Globally?
Kratom use has seen a significant rise in the past few years. Therefore to keep up with the demand for the compound and ensure its timely availability across the globe, many manufacturers and vendors offer high-quality kratom extracts and products like pills, powder, capsules, drinks, tea, tincture, etc.
The compound is available in multiple strains, and a person can buy kratom online through the website of manufacturers and vendors or purchase it through local stores.
Are Products Like Kratom Legal?
Kratom-infused products like pills, powder, capsules, drinks, tea, tincture, etc., are not banned or prohibited for human use by any federal regulation. However, it is essential to mention that some states and regions have a different take on the sale, purchase, and use of kratom.
Several state legislations have prohibited the use of kratom. These states have local legislations that prohibit the use of plant-based compounds like kratom. However, there is no such regulation at the federal level.
Therefore, a person must check local legislation before buying, selling, or consuming kratom-infused products.
Is There A Federal Ban On Kratom?
As such, there are no federal laws banning kratom.
Therefore we can say that, at the federal level, no legislation or regulation prohibits or bans using any strain of kratom. However, this does not mean a person can use kratom anywhere in the region.
There are some states which prohibit or restrict the use of kratom.
So even though their new regulations ban its consumption and the federal level, local legislation may differ.
Is Kratom Legal In Hawaii?
If you are a Hawaii resident or planning a trip there shortly, you may be wondering, "is kratom legal in Hawaii?"
Currently, the use of the compound is legal in the region, and as such, no regulation or legislation prohibits its use. Therefore, kratom is legal to consume, distribute and purchase in Hawaii.
A person in Hawaii can sell, buy, store and consume any kratom-infused product like powder, pills, capsules, tinctures, shots, teas, beverage mixes, etc.
Users can buy kratom-infused powder, capsules, tinctures, teas, beverage mixes, etc., from local stores or by placing an order online without worrying about legal complications.
Legal Status Of The Active Ingredients In Hawaii
Whenever there is any discussion on kratom's legal status, the talk is around kratom alkaloids. It is vital to understand all the potential medicinal and therapeutic benefits of kratom associated with the concentration of the primary alkaloids in it.
These alkaloids give each strain of kratom unique mental and physical health benefits. However, it is based on the concentration and potential ability of the active ingredients of kratom that you can decide its legality.
Some experts believe that the compound contains some potent alkaloids that should be regulated, and their use should be controlled or restricted. Since these ingredients are not under any schedule that prohibits their usage, the active ingredients in kratom are legal in Hawaii.
However, some legislation seeks to get two major alkaloids in kratom listed as schedule V drugs. It means that these legislations intend to ban kratom use.
However, these legislations are not in place, and there should not be any misinformation about kratom use and its active alkaloids.
What Are The Rules Regarding the Purchase, Sale, And Use Of Kratom In Hawaii?
There are no rules prohibiting kratom purchase, sale, and use in Hawaii. However, it is essential to mention that the only rules that manufacturers and Vendors must abide by or the standard and quality prescribing rules and regulations they must abide by.
The compound must not be mixed with other illegal ingredients and infused in products, and it should match the quality standards as prescribed by different authorities. Therefore the rules regarding the purchase, sale, and use of kratom in Hawaii are strictly related to its quality and adulteration only.
No rule prohibits selling, purchasing, and using high-quality kratom products.
How Can People In Hawaii Avail Kratom Products?
The people in Hawaii can avail high-quality kratom products from reliable vendors.
Several American kratom association-approved vendors in the region sell high-quality kratom products.
Users can also explore the option of buying kratom online.
Several vendors have online portals selling kratom-infused products like pills, powder, capsules, drinks, tea, tincture, etc.
You can get these products delivered at home, and some vendors also offer discreet delivery of kratom.
Is There Any Legislation That Users Should Be Aware Of In Hawaii?
As far as kratom legality is concerned, at the moment, kratom is not classified in Hawaii. However, a few pieces of legislation aim to ban kratom and classify kratom as a Schedule V drug.
This is so because the people behind the bill's drafting refer to kratom as a detrimental drug. Several reasons behind wanting to schedule kratom include the DEA considering the herb as a drug of concern and the increasing use and overuse of kratom.
Furthermore, all users must also be aware of the kratom consumer protection act, which is being drafted to regulate the kratom industry throughout the nation and address concerns related to the manufacturing, distribution, sale, purchase, adulteration, testing, labeling, kratom abuse, and consumption of kratom infused products.
The act aims to make kratom a safe product for customers and to ensure that the vendors follow proper protocols and maintain quality standards.
Prescribed Dosage Of Kratom For Hawaiians
Kratom is a dose-oriented compound, and its effects are based on the correct dose of the compound. Therefore, a person must fix the correct dose of kratom for arthritis pain or related health issues, before proceeding ahead to consume it.
Factors like age, metabolism, diet, underlying health condition, kratom tolerance, etc., must be considered before fixing the dose of kratom.
Understanding that a significantly high kratom intake can cause mild side effects like dry mouth, headache, nausea, etc., is crucial. Therefore, it is important to consume kratom in regulation and a prescribed amount.
Is Kratom Safe For Human Use?
Kratom is an entirely safe plant-based compound. Multiple pieces of research have highlighted that kratom does not lead to any fatal or severe reaction when consumed in a prescribed amount.
Some potential medicinal and therapeutic effects associated with kratom include chronic pain relief, reduction in stress, insomnia, anxiety, inflammation, fatigue, etc. These potential effects have been established through evidence emerging from ongoing trials.
Even though the compound interacts with multiple human body receptors to offer potential mental and physical effects, it does not lead to any dependency issues or withdrawal symptoms.
Kratom is very different from other detrimental drugs and is not banned by the drug enforcement administration or any other authorities in Hawaii.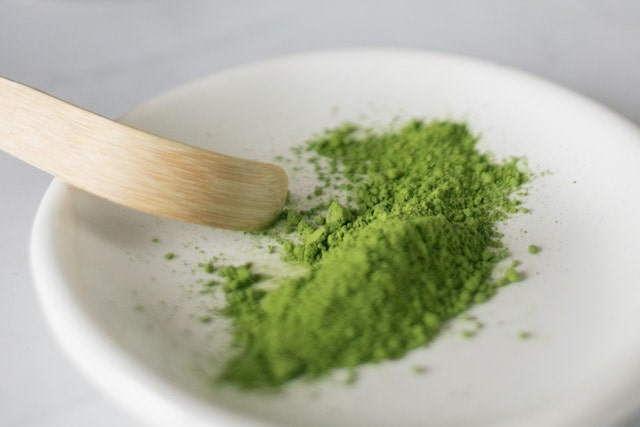 Final Words
An increasing number of people across the globe use kratom to deal with a vast number of mental and physical health concerns. So far, the trials have not showcased any potentially fatal or severe effects of using the compound, and experts are optimistic about its future use.
However, some people believe kratom to be among the controlled substances, which is not entirely true. If you are living in Hawaii or planning to visit, you can buy, sell and consume kratom in Hawaii without any legal complications.
Even though kratom is legal in Hawaii, this does not mean a person should use it indiscriminately. Kratom is a potent compound, and every user must consume kratom responsibly.